A lot of factors are responsible for loan application approval. A proficient loan application letter is one of the key factors of approval. If you want to get business financing from your bank or any credit facility, you must know how to write a loan request letter. A well-written letter requesting a loan can make the difference between having your application approved and getting it turned down. Here's what you need to know about writing a loan application.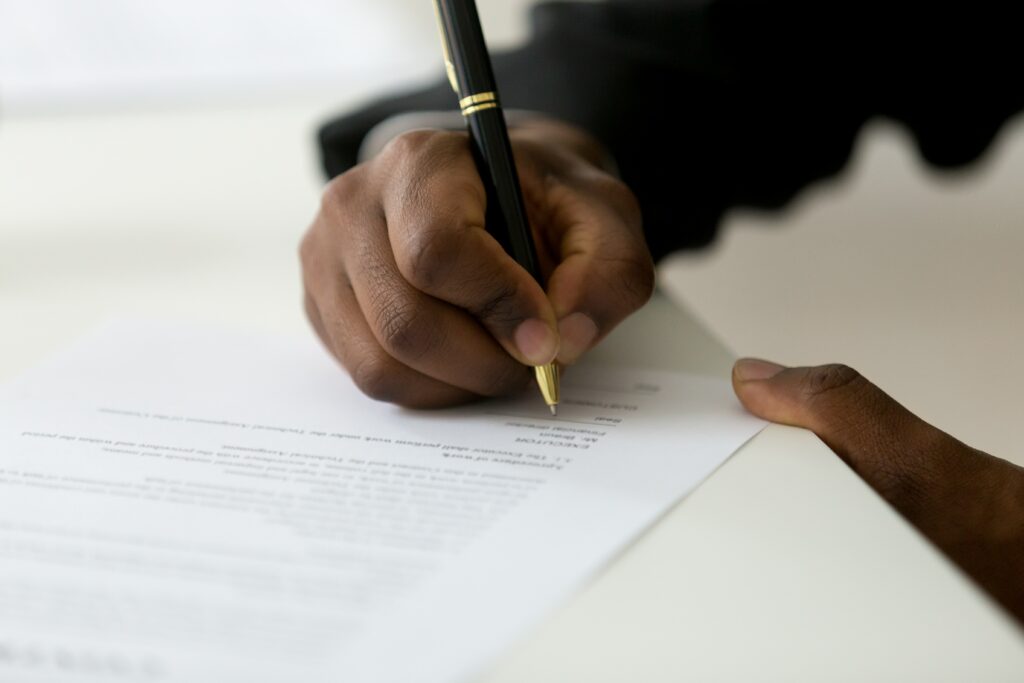 What is a loan application?
Loan application is written when the applicant wants to seek monetary assistance as loan, mostly on a mortgage of property. Since it is a request, write the letter in a polite tone.
We address this letter to the loan manager and will help influence the decision of the officer to see if the applicant is qualified to receive a loan. A loan application should contain the following information in its body;
Loan amount
Planned use of funds
Explanation on why you should be funded
Details on how to intend to repay the loan amount
When You Need a Loan Request Letter
Not every application situation requires a loan application. There are 2 major financing situations that demand the need of a loan application. We see these situations below:
A loan application is necessary when you're applying for a loan from a conventional bank lender, and you want to show that your business is growing and financially viable.
When you're applying for a loan from an SBA, which recommends you begin your loan proposal with a cover letter or executive summary.
Additionally, some financial institutions require a loan application as criteria for granting personal loans too.If either of the situations applies to you, then you need to know how to write an application.
There are situations when you don't necessarily need a loan letter, including:
Loan applications are unnecessary when requesting a term loan online from an alternative lender. Most times all they require is a recent bank statement and other feeble documents.
When you're seeking equipment financing, in which case the equipment itself will serve as collateral.
When you're requesting a business line of credit, which only may require recent financial statements or business bank statements
Writing a Personal loan application.
A personal loan is an amount of credit meant to cater for personal expenses. Some lenders require a standard loan application letter for a personal loan. This means the loan officer wants to know the intended use of the loan. This is to ensure that they do not use the loan for illegal purposes. We outline a brief makeup of a personal loan application below;
The first paragraph of the loan application letter should state that the applicant wants a loan and the amount of the requested loan. In a matter-of-fact tone, the letter can give personal reasons for requesting the loan.
Additionally, for a personal loan, the letter may also include the date the applicant expects to repay the loan completely with interest.
The applicant can also include any positive information that will help the loan officer see an applicant as a trustworthy person. This may include information about employment, past financial history such as loans they repaid on time.
If there are any untruths in the letter, the loan manager may consider it fraud, which is punishable by seizure of accounts, fines and, possibly, incarceration of the applicant.
Writing a business loan application.
If the loan is being requested by a small business, the letter must include certain documentation. These documents prove they will use the loan for legitimate purposes. 
The letter should show how much money you require, repayment method and any collateral that will be designated for the loan. Most credit institutions require this to safeguard their investment against the possibility of loan defaults
Additionally, include the names and job details of the management team including the legal structure of the business, senior management and qualifications .The letter should explain how the loan would help the business succeed. It can state the uses for the loan such as to purchase more inventory, office equipment, or expand warehousing.
Key Points to mention when writing a loan application
The following points are crucial in a loan application and should be brief and precise.
Address to the right authority
Addressing any letter to the write party is crucial as it is the start point of a formal conversation. You would want this to start on the right foot.Hence, find out who the application needs to be submitted to and address it to them.
Reason i.e. how the money will be spent
The lender needs to know why you need the money. This is crucial as helps him decide if the need is reasonable and if the money is going to a good use.
You need to state a specific amount as this will help the lender decide if you have the borrowing capacity. 
Present positive attributes about yourself to ensure your're trustworthy
Your good behavior and positive work history is what you can offer to guarantee that the money will be repaid and on time.
Mention how you will be repaying the loan
This shows your intention of returning the amount borrowed plus interest. This is crucial because it gives a full picture of the loan cycle.
Always provide the right information and be honest
Lending money is a risk. Hence, being factual and honest about the situation is very important. To ensure you have a good credit history and honoring the complete process with respect.
Conclusion
A properly scripted loan application is the bedrock and stepping stone to getting your loan approved. No need to be in a rush of any kind. Just take out time, use the laid down guide to word your application and consider it granted.