Are you looking forward to moving in once you have the keys in your hand, but have you considered how you'll be able to afford the remaining 80% of the cost? If not, don't panic! There are plenty of low-interest home loans in South Africa that will make buying your first home as easy as possible. Here are 3 tips for getting a home loan in South Africa.
1. Get pre-approved
Before you begin looking at homes, it is wise to get pre-approved by a mortgage lender. This way, you will know how much money you can borrow and how much of an interest rate you can expect. Knowing these details can help you find homes that fit your budget and avoid wasting time on properties that are beyond your reach.
Ask friends or colleagues who recently purchased houses if they used a specific lender; if so, ask them to recommend them.
2. Establish a good credit history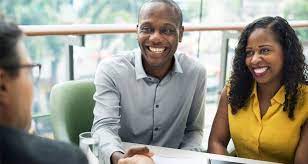 Good credit is one of many things lenders look at when deciding whether or not to grant you a home loan. Before starting your home search, make sure you've done everything you can to establish a good credit history. These include having at least two accounts that have been open for three months (credit cards and cell phone accounts work well).
You should also try to keep your balance on these accounts as low as possible by making regular payments.
3. Shop around 
The more research you do before applying for your home loan, the more options you'll have. Banks and other lenders are under pressure to give customers what they want. If you shop around first, you can get better interest rates or lower fees on your loans, so there's no need to settle on one lender right away.
Just as it is important to make careful and informed decisions about your home purchase, it is important to carefully consider your various home financing options. Finding your dream home may be more challenging than you first thought!
Conclusion
Getting the house of your dreams will be more difficult than you might have initially thought! Check out our post 3 Tips for Getting a Home Loan in South Africa for helpful information regarding what makes a good credit score and how you can build a good credit score. It is also important to understand the reasons why banks are most likely to decline home loans.