The zeal to go further in life is one peculiar thing amongst secondary school leavers. One way to go higher in life is to get a better Education. That is why many people who can not afford university education consider getting an Education loan in Kenya. This allows them to study peacefully and pay bit by bit after graduation. They use their first official job in loan repayment. Education loan assists you with tuition and first time expenses.
This write-up takes you through on how to access student loans in Kenya. Know what is available for you, the boards, and lenders that offer students loans.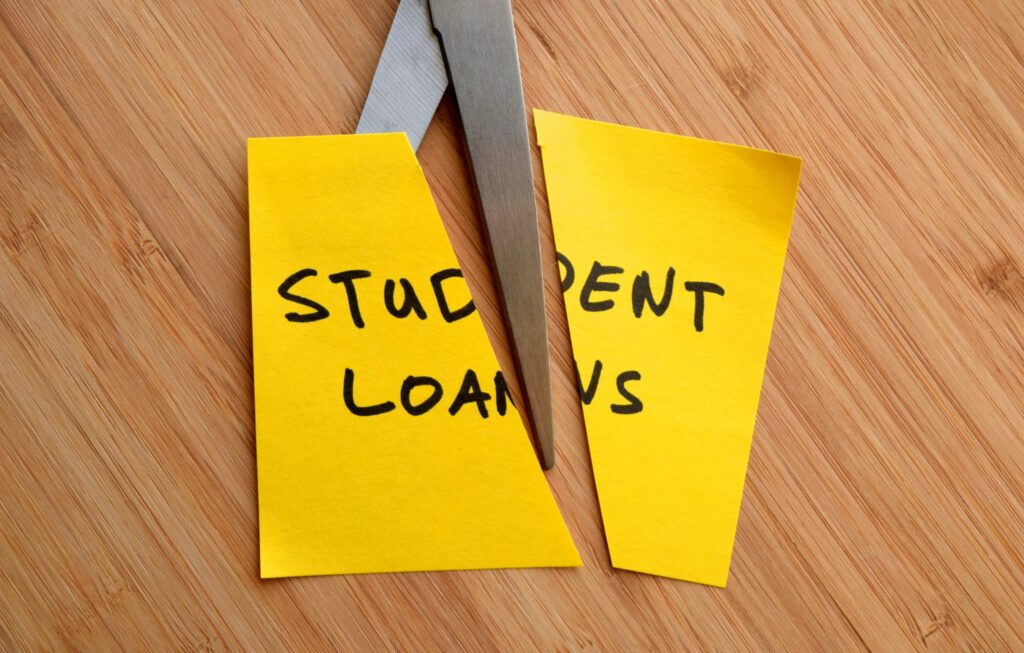 What you should know about education loans
What you need to know about student loans is that they offer it to college students throughout their four years in college. The loan will cover the cost of their higher education tuition fee. There are also different modes and platforms of getting student loans in Kenya. These loans providers can be private or government instituted.
How do student loans help students
The various ways student loans helps students include:
Student loans help students pay for college or sponsor their education
It helps fill financial gaps and provides essential funds to cover educational expenses.
It helps students get cash immediately by allowing their parents buy some time to get back on their feet and provide financing for other necessities
Student loans allow some funds to go into other expenses while letting you the student achieve the higher education they need and deserve
It supports students get a complete college experience that helps them secure high-paying jobs and growth positions in the workforce.
Helps build the student credit score and as young adults about to enter the real world, they will deal with things like credit score.
Types of students loans in Kenya
There are two different types of student loans in kenya. They are:
Private students loans
Government students loans
Government students loans
The government agencies offer this type of loan and often come with lower interest rates. In Kenya, there is a board set up by the government called the Higher Education Loans Board (HELB).
Private students loans
Private students' loans are offered by individuals, online lenders and banks and even credit unions. It comes with a bit higher interest rate when compared with HELB. They can source it online or through the lender's app.
Where to get school fees loans in Kenya
Students loan providers and boards in Kenya are:
Higher Education Loans Board (HELB).
KCB bank
National Bank of Kenya
Bank of Africa
Musoni Educational loans
Zidisha school fees
Equity Bank
Higher Education Loans Board (HELB)
Higher Education Loans Board is a state-owned institution. HELB is the major provider for many accessed student loans in Kenya. They established it in 1995 and belong to the student loan board of Kenya.
In addition, it is regulated. We can also trace its track record back as a potential beneficiary in Kenya. Visit their website and see the requirements. It is the best platform for student loans in Kenya.
Features of HELB are:
Interest rates are subsidized by the government to help more students for easy access and repayment.
It is available and accessed before a new academic year begins.
Students can access loans up to ksh. 50,000 and a bursary of ksh. 8000.
Note: You can check all your loan information on your status. Access all you need on the site when you sign in.
KCB Bank student loans
KCB is a commercial bank and widely known bank in Kenya. The KCB Masomo loan is for educational advancement and knowledge acquisition. Parents take the loan to educate their children. Salaried individuals who wish to further their education can take up KCB Masomo education loan.
Features:
Borrowers can access up to ksh. 300,000 for education purposes.
Loan process is quick and easy.
KCB Masomo loans offer attractive interest rates for student loan schemes in Kenya.
The maximum repayment duration is two years.
Requirements:
Have an account with KCB for about three months
Original copy of National ID or passport
Recent original payslips
Proof of income of self-employed
Admission letter from the university/college.
National Bank of Kenya
National banks offer unsecured loans. Anybody with a salary can access the unsecured loan, especially parents who want their children to further. The platform has consideration for Education.
Features:
The minimum amount you can borrow for the unsecured personal loan is 50,000 and the amount can go up to ksh. 4,000,000.
Flexible repayment options of up to 6 years.
Interest rates vary based on customers and loan amount. Reducing balance method is used on interest calculations.
Bank of Africa (Soma loan)
The bank of Africa offers Soma loans. Students and parents can access Soma loans. The loan is available for all levels of education, both the primary, secondary and university. Visit their site to see their requirements.
Features:
15% fixed interest rate.
You can access Soma loans on your mobile phone.
You repay monthly through constant debits for 10 months.
1% appraisal fee is charged on loan application.
Some lenders disburse funds directly to your learning institutions.
Musoni educational loans
It is a Microfinance bank that gives students' loans. You access loans through mobiles. Their offices are found in interior parts of Kenya. Musoni branch is found in most towns in Kenya. Musoni is an acronym for M-Usoni meaning "Mobile future" which means using digital methods to integrate customers.
Features:
They disburse loans within 72 hours
It has an affordable interest rate.
Zidisha School fees
This is an international lending community that offers students loans to citizens. Zidisha a crowdfunding platform. This means that if you need money for any project, like a business or education, you apply and request for money from lenders. In addition, Julie Kurnia established Zidisha. They are passionate about empowering and assisting individuals with various needs. Visit their website to access their requirements.
Equity bank
They designate equity loans for education, including supporting students and salaried customers with loans to meet their needs and advance in life. In addition, they give wonderful privileges for the best-performing students from different towns in Kenya. Finally, they allow outstanding students to save some money to aid them in entering college.
Requirements:
Pay slip
Identification documents
Employment letter.
Note: Visit their website to check out more insight.
How to apply for students loans in Kenya
To apply for students' loans, follow the process below:
Register and sign in on the student's loan providers platform ( e.g. HELB, online lenders)
Download or print or fill the student loan application form
Go through the loan application terms and conditions, then sign
Submit all requirements
Submit a copy of your application form and attach all documents to the loan provider for processing
Wait for processing and if approved
Get your loan
What is the interest rate
Interest rate to student loans differ from lender to lender. But it ranges from a minimum of 4% to 15%.
Repayment duration
Repayment duration student loans is often done at the end of the study duration. Some private lenders would request for an immediate repayment.
Additional charges
Some students loans require you pay an administrative fee of up to ksh. 500 every year on the disbursed loans
How can I become eligible for students loans
To become eligible for students' loans, the primary eligibility is
Be a college student, undergraduate or postgraduate student in one school in Kenya or a salaried individual seeking to advance.
A national Identity card
A registered SIM card
Have an active M-Pesa account
Note: Interestingly, a student can have access to loans multiple times within the duration of the study. However, the number of loans a student can get depends on the study duration as at time of loan application.
Functions of student loans agencies and financial providers
These loans agencies help students in securing loans to assist them cater for some study requirements like tuition payment, purchasing of books and course materials, accommodation and welfare. These agencies also provide guidance and advice for students on loans to finally ensure proper usage and not diverted for other purposes.
How fast can I get funds
They release funds quickly once they approve it. To access funds easily:
They advise students to submit their loan application early (at least one month before school resumption date). This helps to give enough time for review and consideration
Therefore, also apply when the student loans application result comes out before the start of a fresh academic year. This helps in a faster release of funds.
How to repay student loans
You can repay your student loan through an M-Pesa account or local bank transfer. The steps includes:
Through M-Pesa:
Login to M-Pesa
Go to paybill
Provide your business number as (200800 for HELB) or business number for other lending platforms
Use your national ID as your account number
Specify repayment amount
Allow and complete payment.
Direct bank transfer
You can pay through direct bank transfer to the loan provider's bank account number. Your loan provider can make the accounts provisioned for repayment.
Conclusion
There are several loans for students in Kenya that are being provided every day that you can access. Conduct enough research and compare lenders to make informed decisions. Hopefully, this helps the student loan application in Kenya to rise, thus helping more people access education loans.