M-Pesa is Kenya's largest Fintech platform with outstanding mobile money services. It is the most preferred platform for making quick online M-Pesa loan payment in Kenya. Kenyans without a bank account or limited access to banking services can use its financial services. M-Pesa is the cheapest way to send and receive money and make loan applications.
With the rapid adoption of mobile money services, M-Pesa dominates. For the context, M-Pesa caters for over millions of people in Kenya and has come to stay. Let us discuss the quick online M-Pesa loans.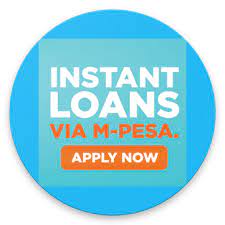 Pros and cons
Pros
It is easy to access online M-Pesa loans
M-Pesa account is cheap and easy to use
Generally used and accepted in Kenya
A local means of payment when you do not have a bank account
It comes pre-configured to use the apps.
Kenyans are widely aware of M-Pesa and its applications.
Cons:
M-Pesa accounts are often essential to get instant loans. Buy the sim, register and use it for six months before it can be accepted.
Quick online M-Pesa loans
Numerous apps have been developed to accept M-Pesa services and transactions. Once you apply for a loan through the platform, you receive your fund in your M-Pesa account within minutes.
Several platforms deal in M-pesa loans in Kenya and allow you to get funds on your M-Pesa account. They are:
KCB M-Pesa loan
Registered customers of M-Pesa go for the loan services of KCB M-Pesa loans. You can deposit and withdraw through the services. You can also get a loan between Ksh.50 and Ksh. 1million based on the loan limit you qualify for. You need a Safaricom Sim already built to house the app and they charge your loans at 3.6% interest rate.
How to apply for a KCB M-PESA loan
To apply for KCB M-Pesa loans, follow the procedure below:
Go to M-PESA menu
Select loans & savings
Choose KCB M-PESA
Select loans
Request loan
Enter amount
Enter M-PESA PIN & submit.
You will receive the loan in your KCB M-PESA account.To access the loan, move the money to your M-PESA. It is free to send and withdraw money to M-PESA from KCB M-PESA.
Rates & Fees
A one-month loan charged at 7.35% interest.
M-shwari loan
As an M-Pesa user you borrow on this platform at an interest rate of 7.5% monthly. It is a Safaricom product in partnership with Commercial Bank of Africa (CBA) to give loans. Without being an active user of M-Pesa for six months, you can use this service. Borrowing on the app depends on your usage of Safaricom services. You can receive loans in your M-Pesa or M-Shwari account.
Tala loan
Tala is an online mobile M-Pesa loan app for all citizens of Kenya.With this app you can get a loan based on your credit history. You can get an amount range of Ksh.500 to Ksh.30000 with an interest rate. Download the app from Google play store and you can repay your loan through M-Pesa paybill number. There are options for 7days and 30days for loan repayment.
Branch loan
Their products are a creation of Branch International, which has been around since 2015.To start using the app, download it from google play store and create an account on the app. It is necessary for you to provide your Facebook account, Safaricom mobile number and National ID. Moreso, you can get between Ksh.250 to Ksh.50000 and can repay with M-Pesa paybill number.
Timiza loan
The amount of loan to get on this app depends on your M-Pesa history. It is an App by Barclays Bank in Kenya. You can access up to Kshs.150,000 with an interest of 6.17%. A maximum repayment term of 30 days. On the application you can find out the loan limit, which cannot be exceeded.
Haraka loan
They provide instant M-Pesa loans to citizens of Kenya between the ages of 18years to 60years. You can access Ksh 500 to Ksh 5,000, with a repayment tenure of 30 days. Here, the interest rate is 23%.
The loan app is owned by a South Africa lender called GetBucks. They also offer their loan services to other parts of African countries.
Opesa loan app
To use this device, you have to download the app and register using your M-Pesa number. Loans between Ksh.500 to Ksh.3000 which the interest rate depends on your loan amount. Loan repayment can be done through your Opesa loan app or through M-Pesa platform. Opesa loan App is built and owned by Ten-spot Kenya Limited to Kenyans to get loans via M-Pesa.
Shika loan app
Shika is a mobile loan app that offers quick loans in Kenya via M-Pesa. You need an active register M-Pesa sim to access the loan. Loans are disbursed within minutes to your M-Pesa account. In addition, a loan range of Ksh.500 to Ksh.20000 is accessed with an interest rate of 15%. A fee is charged on late repayment. When you refuse to pay within a period of 3months, your name will be listed to CRB as a defaulter.
Saida loan app
They transfer your fund directly to your M-Pesa account upon loan application and approval. A good credit history is the basis of loan approval. Saida interest rate is between 7.5% to 10%. A minimum range of Ksh.600 to a maximum of Ksh.100000 is accessed with a repayment period of 30days. Repayment of your loan can be done through Lipa Na M-Pesa via pay bill number 854400.
Note: You can access online M-pesa loans directly on the lender's website by downloading the app on your phone.
How can I get a quick loan from any of the Online M-Pesa loan platforms
To apply for loans from M-Pesa platform, follow the procedure:
Launch the M-PESA menu.
Choose Loans
Select the M-Pesa platform you want to use. E.g. M-Shwari, KCB, etc
Apply for the Loan.
Enter the loan amount.
Input your M-PESA PIN.
If approved the fund will be sent to your M-PESA Account.
Eligibility for a Quick online M-Pesa loan
The eligibility needed for online M-Pesa loans include:
Be 18years and above
Have a national ID
Have an M-Pesa account as some app would require that.
Possess an M-Pesa sim which has been active for a period of six months.
Have a good credit history. For first-time applicants, do not delete your device transactions and history. Some apps judge your application based on that.
Types of loans disbursed by online M-Pesa platform
Emergency loans
Personal loans
Unsecured loans
What happens if you do not pay any of your Quick online M-Pesa loan on time?
However, In the event that you do not repay your M-Pesa loan on the due date, you will be liable to pay a late penalty fee on the amount.
How to repay your Quick online M-Pesa loans
To repay online M-Pesa loans, follow this method:
Launch your M-Pesa toolkit
Chose lipa na M-Pesa
Select paybill
Enter the M-Pesa paybill number for that particular app
Enter your phone number as your account number
Cross check all details
Input your M-Pesa pin
Hit the send option
Get a notification that your loan was successfully repaid.
Conclusion
The evolution of M-Pesa from simple payment platform to full Fintech solution brought about quick online M-Pesa loans. It's full Fintech solution was actualized with giving instant loans to Kenyans. M-Pesa is the highest champion of mobile payments in Kenya and other African countries. Since they launched M-Shwari in 2012, a smartphone product, their services extended to other loan apps using M-Pesa. M-Pesa is widely known and used in Kenya. For you to access an instant online M-Pesa loans you should have an M-Pesa account.