Unemployment is the greatest problem facing a man. When you are unemployed, you do not have any income, but expenses keep coming directly and indirectly. In the past, as an unemployed person with no steady and strong income, financial institutions can not give you a loan.
In recent times, the heightened competition in the loan market can now make unemployed people's access loans. But they will still need to have suitable income-earning assets and future budgets to repay the loan. To get the best option as an unemployed, find the best lender amidst many of them in the market. Explore because you need the best.
This article will reveal all you need to know about loans for the unemployed in Kenya.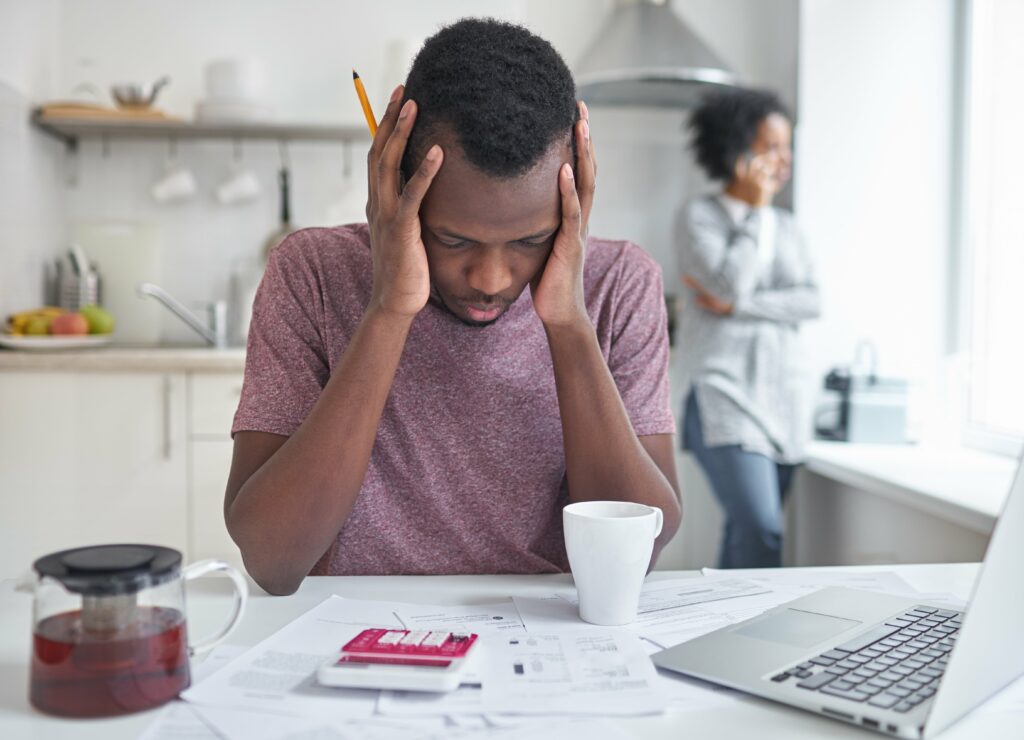 Thing you need to know about loans for the unemployed in Kenya
As an unemployed person in Kenya, you can borrow a maximum of Ksh.500 to Ksh.25,000 depending on the lender. Some lenders can offer higher or lesser. You do not have to borrow an amount you can not afford to pay back. The lender checks your personal repayment ability (as an unemployed, how would you be able to pay back). The lender also looks at your credit history.
In addition, there is an interest attached to every loan amount which can be fixed or variable. It is advised you go for a fixed interest rate and is often between 6.5% to 13% depending on the lender. The fixed interest rates help make you know and decide on your monthly budget.
Consequently, in every loan there is a repayment mode. Be aware of your loan term so that it will correspond with your monthly budget.
3 Loans for the unemployed in Kenya
The two main type of loan for unemployed in Kenya are:
Secured loans
Unsecured loans
Fixed-rate loans
secured loans for the unemployed
Secured loans for the unemployed are accessed by presenting a collateral as a loan commitment. The collateral reduces the risk of the loan and also reduces the interest rate. Unemployed in Kenya can go for this type of loan since there's no means of income. Upon default, the asset presented as a collateral would be sold off by the lender to recover the loan amount. Additionally, your credit score does not really matter.
Unsecured loans for the unemployed
The best loan for the unemployed in Kenya is unsecured loans. This type of loan is made available at a relatively low interest rate. The flexibility related with the low interest rates made it more suitable. Invariably, You can borrow to a certain minimum and enjoy flexible repayment terms. No collateral is involved. Unsecured loans are easily accessed without much stress.
The low interest rate, fixed repayment mode and the reasonable loan duration made it the best option for an unemployed. In this type of loan you need to be judiciously wise. Financial wisdom is required and would also help you find the maximum amount you need.
Fixed-rate loans for the unemployed
This is a type of personal loan that favours the unemployed. The interest and the monthly repayment is the same throughout the lifetime of the loan. Here, you can have a wide view about the future cost and align it with your budget.
Secured loans for the unemployed
How to apply for unemployed loans in Kenya
The application is simple and not tiring. The procedures for application include:
Fill the application form on the lender's website. Or you can download the loan app on google play store
Create an account on the app and supply all necessary details
Get the necessary documents ready
Apply and wait for loan approval
Have your loan disbursed to your account
2 Eligibility for unemployed loans in Kenya
In order to be eligible for unemployed loans, you must:
Be 18years and above
Have National ID to prove your identity
3 Requirements for accessing loans by the unemployed in Kenya
The requirements needed are:
Proof of ID (national ID card with details aligning with your address
Information of your guarantor, if you asked to present a guarantor
Details of loan security (e.g. a vehicle or other asset of value)
4 Features an unemployed person should look out for before making a loan application
The characteristics of loans for unemployed in Kenya are;
The loan should have a relatively low interest rate
A repayment style that suit the borrower's budget
Good repayment tenure that aligns with your monthly budget
A fixed-rate repayment mode.
What lenders look out for before approving a loan application made by an unemployed person
Lenders will typically consider the following when an unemployed person makes a loan application:
Borrower's ability to pay back
Worth of asset presented as a collateral
Credit history
End of the month budget and incoming future payments
What are the things to look out for when making a loan application while unemployed
As an unemployed person in Kenya, there are various factors to look out for before accessing and considering a loan. They are:
The lender who does not impose any penalty in case of loan default
The best type of an unsecured loan with a low-interest rate. Even though some lenders would charge you high because of lack of income.
Working fixed-rate repayment style
Longer duration
Fast in processing and easy to access.
The best secured loan you can easily pay off
Additional information on loans for the unemployed in Kenya
There are a couple of things you still need to note when applying for loan as an unemployed. They are:
Some lenders are more likely to offer you smaller loan amount
You might be charged a higher interest rate by some lenders. But some lenders might be willing to go down if you do your findings well.
Your credit history will be checked thoroughly. Your previous loan application and rejections will also be checked.
Conclusion
Fintech companies have made everything easy for us. You can stay in the comfort of your home to apply. The entire process is fast, and they waste no time in verification and valuation of collateral. All you need is downloading and installing the app on your phone. You can also visit the lender's website and fill the application form online.