What is more exciting is getting a loan within 24hours or just a few minutes after application without delay, considering the turn of recent events and other policies affected the economy. Loan apps in Kenya have really come in handy.
You can access quick and instant loans through loan apps without security. While there are many disadvantages to loan apps, we advise borrowers not to get defrauded by dubious apps. Aside from this, loan apps are really helpful. It is used to access quick loans in the comfort of your homes.
Kenya has over 25 loan apps. We will run a quick review and examine some of the best loan apps that disburse directly to your M-Pesa account.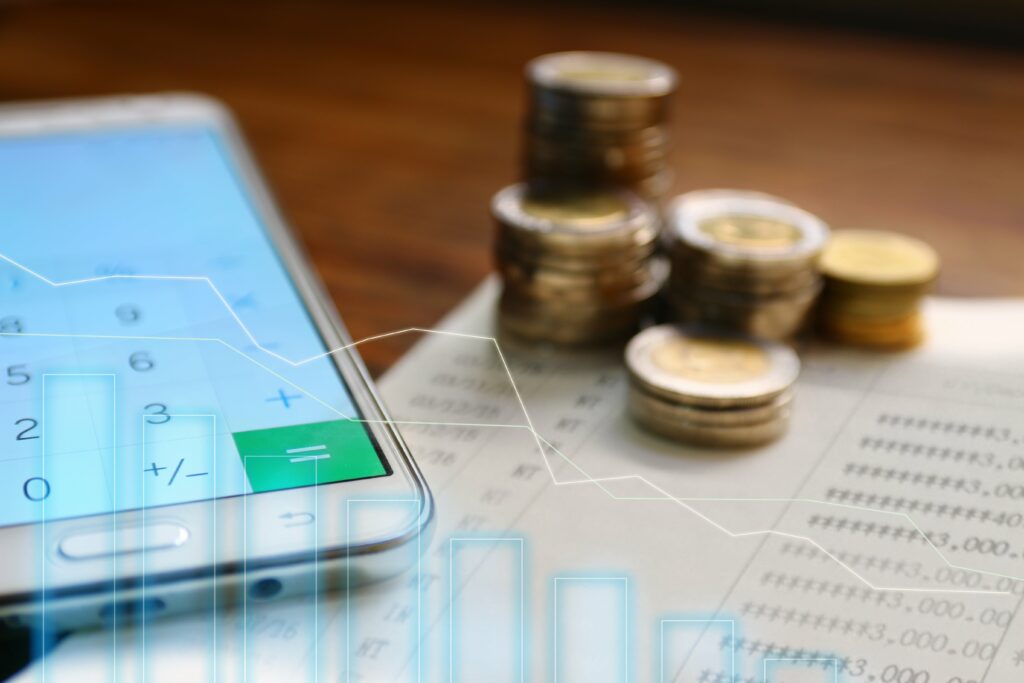 Lists of Loan Apps in Kenya
Getting a quick loan through loan apps is now workable and accessible. The lists of the loan apps are:
Tala loan app
It is among the best loan apps and available in Google play store. Once you download it, you can start your application by signing up.
Also, by answering a few personal questions, you get your account verified. In addition, they send your cash directly to your M-Pesa account. Ksh 500 to ksh 50,000 is the minimum and maximum loan limit.
The Interest rate is 15%. Weekly repayment option on the app for three weeks through the paybill number 851900. Loan defaulters are not eligible to access future loans.
Remarkable features of Tala loan app are:
Simple design with easy application.
No unneeded advert popping up during usage.
There is an individual security pin to ensure proper protection.
it reads and tracks your credit history with the app's status.
Easy repayment and options to choose repayment terms
CBA loop loan app
We can't forget the remarkable CBA loop loan app. Use the CBA loop loan app for 3 months to explore other features of the app before you can qualify for a loan.
Download the app from their website at. Use your phone number and a valid ID to create an account. They will send a pin to you to activate your account after the loan application. No minimum amount to access, you can take up to a loan of ksh 3 million on the app.
Features of the app are:
Size of the app is 11.46mb in which customers using limited memory phones can still download and use.
It is easy to use and navigate
A schedule on the app gives you a future repayment date and amount with a clear insight on the principal and the interest charges.
A repayment period of 6-36months
It offers other products on the app like sending money, making payments, investment and savings.
Branch loan app
To use this beautiful app, you need to be a registered M-Pesa user. You need an official Facebook account with a profile and username matching those on your National ID card. In addition, download the loan app on Google play store. Sign up, link the app to your Facebook account, provide details, and verify your phone number and account.
Finally, the minimum limit of loan on branch app is ksh 250 and maximum is ksh 70,000. Interest rate depends on repayment of weekly installments on time. It increases the credit score and decreases the interest rates.
Features of the app are:
It is easy to navigate and run through
The app design is simple and eye-catching.
For proper identification, you link the app to your Facebook account before usage.
Timiza loan app
Timiza is one of the best loan apps in Kenya. They opened it for everyone with a mobile phone. Deposit money into Timiza app from your M-Pesa mobile money.
It is then you qualify your chances of getting a loan. 1.083% is the interest, and 5% is the facilitation fee. You need to also be an M-Pesa user for 6 months. It is within a term of 30 days.
Features of the app are:
Creating an account is straightforward.
The app is smooth to be used to access other products.
There is an easy loan application on the app.
Okash loan app
The loan app gives both individual business loans. Just download the app on google play store, install and create an account.
A maximum limit of Ksh. 60,000 loans. The interest rate is slightly higher at 14%. Customers have 15 days to clear loans.
Features of the app are:
It is easy to download
Scrolling through the app is easy.
Through the personal details you provided on the app, it determines your credit limit.
iPesa loan app
It is a loan app that offers loans between a minimum of ksh 500 to ksh 50,000. The repayment period is between 91 days and 180 days.
Interest rate is between 0 to 6%. It has a variable service fee of 5% to 10%. Before you can use the app, you need to be at least 18years.
Features of iPesa loan app are:
Loan application is easy.
The loan app privacy permission is superb. They encrypt personal data supplied on the loan app.
To ensure proper documentation, it uses the data on your phone to verify your identity.
Zenka Loan app
Zenka loan app is accessible and reliable. You can download it on google play store. The first loan in this app is interest free.
Zenka finance promises a loan between a minimum of ksh 500 to a maximum of ksh 30,000. It is payable within 61 days. However, the 61 day repayment terms have a processing fee of 9% to 30%. Processing fee is from ksh 45 to ksh 870.
Features of the loan app:
The app is transparent with the fees it charges.
It is colorful and easy to operate.
It is easy to use.
Mshwari loan app
Mshwari is one of the best loan apps with minimum requirements. They render it through M-Pesa. By increasing your saving amount in your account and repaying your first amount borrowed, you can then be qualified to take a higher loan.
In addition, you must be a Safaricom subscriber before you can use the app. Minimum amount is Ksh 100, and we do not know the maximum. It has an interest rate of 7.5%. Repayment terms are 30 days.
Features of the app include:
It is easy to operate, use, and navigate.
The functionality of the app is good, as it gathers information from your M-Pesa history.
No unnecessary adverts popping up while using the app.
KCB M-Pesa
In this app, it is easy to borrow without saving. Be active on Safaricom for 6 months. They disburse loans through KCB M-Pesa app Menu on your phone.
Moreso, Ksh 50 and Ksh 1,000,000 are the minimum and maximum. Interest rate is at 1.16% every month. Negotiation fee of 2.5%.
Berry loan app
It is a unique and flexible mobile money lending app which offers low-cost loans in Kenya. First, download the app from Google Play. Install and register on the loan app.
You need to get verified to access loans. The minimum loan is Ksh. 500 and with time, it rises to Ksh. 50,000. The service fee is 9%-16% of the principal amount.
Features of the app are:
Easy to download, set up and log in.
The app has flexible repayment schedules, which are easily accessible.
The repayment procedure is painless.
How to get a loan through a loan app
The above loan apps listed have requirements which allow you to apply for loans.
To access an instant loan in Kenya, meet the following requirements:
You must be above 18years to access any loan through an app.
To access mobile lending, possess a registered line on your mobile phone.
No low credit profile (or blacklisted on CRB).
Conclusion
Mobile loan apps are really making headway. You can access an instant loan within a few minutes. Need a loan to clear your debts, go through the lists and make a choice.
You can stay in your comfort zone and apply for an instant loan using your mobile phone. Be smart enough to check out our website for your loan comparisons. Comprehend the information and explore your choice.