Many people struggle with house rent when they lose their jobs. Some are unemployed while others are working. Yet, not all of that money goes around that way. Because of this, you could need a rent loan, personal loan, consolidation loan, or a business loan to fund your expenses. No worries; there are tons of rent loans available in Ghana. This article will provide details about a rent loan and what it entails. In addition, it will provide information about how to apply for a rent loan, as well as a list of financial institutions that provide rent loans.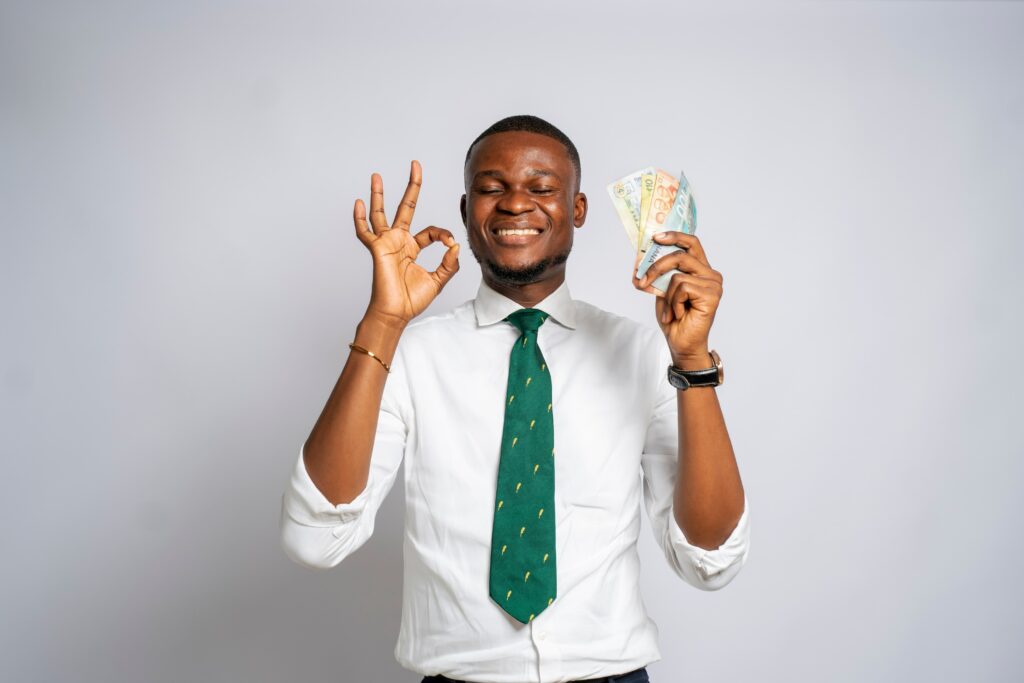 What is a rent loan?
A rent loan is a personal loan, often referred to as a "term loan" or an "installment loan, "taken out when one needs money for rent. It is a personal loan, meaning someone lends money to you in exchange for your rent based on your credit, your income, and your promise to repay.
Structurally, this is unlike a secured loan, where you do not need to pledge your home, car, or any other asset as collateral for a personal loan.
Failing to pay may harm your credit and could lead to possession of your belongings going to the collection agency.
What you should know about rent loans in Ghana
An individual or family can take out a rent loan, which is a private loan in Ghana, to cover the expenses associated with paying rent. Therefore, some financial institutions now offer rent money loans directly to citizens. Thereby taking away the financial burden by facilitating a one time payment while you pay them back later.
However, for some individuals, a rent loan can be a short-term loan, while others need it to cover long-term expenditures. They are also available to salary earners in both public and private institutions of Ghana. Repayment of the rent loan is by monthly installments in Ghana.
The interest rates on rent loans compete with a long repayment period. It is a common practice for financial institutions to offer rent loans in Ghana. You can fill forms out online or download, complete, and submit offline. Koforidua, Tema, Takoradi, Kumasi and even Accra may require a deposit of 12-36 months prior to you being allowed to rent a house. With a rent loan, these areas are easier to rent with less fuss. Many Ghanaian renters take out loans directly to the landlord as opposed to the borrower or applicant.
Why do we need a loan for rent?
Financial hardships may cause a temporary lack of funds, so you may need supplemental funds from time to time. While you search for a house or apartment, it is possible to have a pretty good idea of how you'll proceed.
Perhaps you're waiting on an insurance settlement, or back pay, or an inheritance. There are several sources of income that can subsidise you. It is possible to make major car repairs, start a new job, or have to adjust some financial obligations.
Therefore, taking out a loan to pay your rent might make sense in those circumstances. It might not, depending on the situation, but you might take it into consideration. So, regardless of the cause of the issue, the most important question is whether it is temporary. You can turn to a loan for rent for help to overcome adversity, but it can also add more burdens on you.
Another option for a rent loan is to get yourself a home loan in Ghana
Who is eligible to apply for a rent loan in Ghana?
All salaried workers in Ghana can get the loan. They can be a government employee or self-employed. Also, business workers with steady incomes can apply for a rent loan.
What are the requirements for a rent loan in Ghana?
It is impossible to get a loan that does not come with requirements, and these requirements prove you are qualified for a rent loan in Ghana. Regardless of the financing institution/lender, there are some things that are common to all rent loans in Ghana.
Some common requirements for rent loans in Ghana include:
The application form is accessible either online or by downloading it and completing it offline.
The National Identity Card.
Pay slip for three months (only for salaried employees).
You can submit your last six-month certified bank statements.
Age bracket between 21 and 55 years.
An assessment of affordability
Two sized passport photographs.
Post-dated cheques for the duration of the loan.
Employment letter/contract (for salaried employees only)
Guarantor (where applicable).
What is the interest rate for rent loans in Ghana?
When applying for a loan, it's important to verify the interest rate. It enables you to predict whether you will repay a loan when due. Interest rates on loans range from 3% to 10% in Ghana, depending on the lender/financial institution.
What is the minimum amount you can borrow for a rent loan in Ghana?
The rent amount in Ghana varies according to the house and its area. Some people pay an extremely high rent, while others pay a less or moderately high rent. However you choose to rent your property, various financial institutions are available to handle it, regardless of its amount. You can borrow between GH500 and GH1,000,000, depending on the amount you want to borrow.
How to apply for a rent loan in Ghana?
You can apply for a rent loan easily as long as you meet the requirements. However, it is important to know how to apply for the loan.
Here are the steps to apply for a rent loan:
To get started, fill out the online lease loan application form carefully and submit it.
After you submit your application, they will review and approve your documents.
Within 24 hours, they will deposit your money directly into your bank account or your landlord's account, whichever you prefer.
Lists of financial institutions that offer rent loans in Ghana
In Ghana, banks/financial institutions are offering rent loans to help individuals reduce the burden of rent. There are various conditions attached to this loan depending on the financial institution. Some lenders include:
Access Bank Ghana
Direct savings and loan
Fidelity Bank
Jireh microfinance Ltd.
Rent masters loan
Republic Bank Ghana
Sikadan Home Loans
Sikamaster loan
Societe Generale savings and loan
Stanbic Bank Ghana
Westlake capital microfinance
UBA Ghana
Pros of rent loans Ghana
Unless you accept an offer, applying for a rent loan in Ghana is free and non-binding. There are many benefits to applying for a rent loan in Ghana. Some of those advantages include:
The approval process is always fast.
Repayment schemes are available to you.
Repayment period of several months by monthly installments.
Cons of rent loan Ghana
It is very beneficial to rent loans, however it has some drawbacks.
Rent loans are sometimes a deterrent for some applicants. A few disadvantages include:
Employees must receive approval from their employers.
You need someone to guarantee your loan.
They limit it to specific geographical areas.
Conclusion
The challenge of saving up an annual rent payment is enormous for many people in Ghana. Most people depend on close friends, relatives, and family to provide a loan to cover their rent.
Accra and Kumasi house rent loans, as well as household loans in other Ghanaian cities, can be significant amounts of cash.
The cheapest rental loans should be available from the financial institution you prefer. Don't pay high interest rate rentals. Choose the best loan offer for you. Save time and get the best loan rates in Ghana through rent loans.
Read also:
Types of loans in Ghana – Meaning and advantages.
List of mortgage banks in Ghana