Owning a car is a necessity these days. However, money has become slightly difficult to come by these days. It is good to know that there are ways in which you can buy a car and later payback. This is through an agreement between the seller and the buyer. The financial institution that offers car loans in Ghana, requirements, and how to apply is all-inclusive in this article.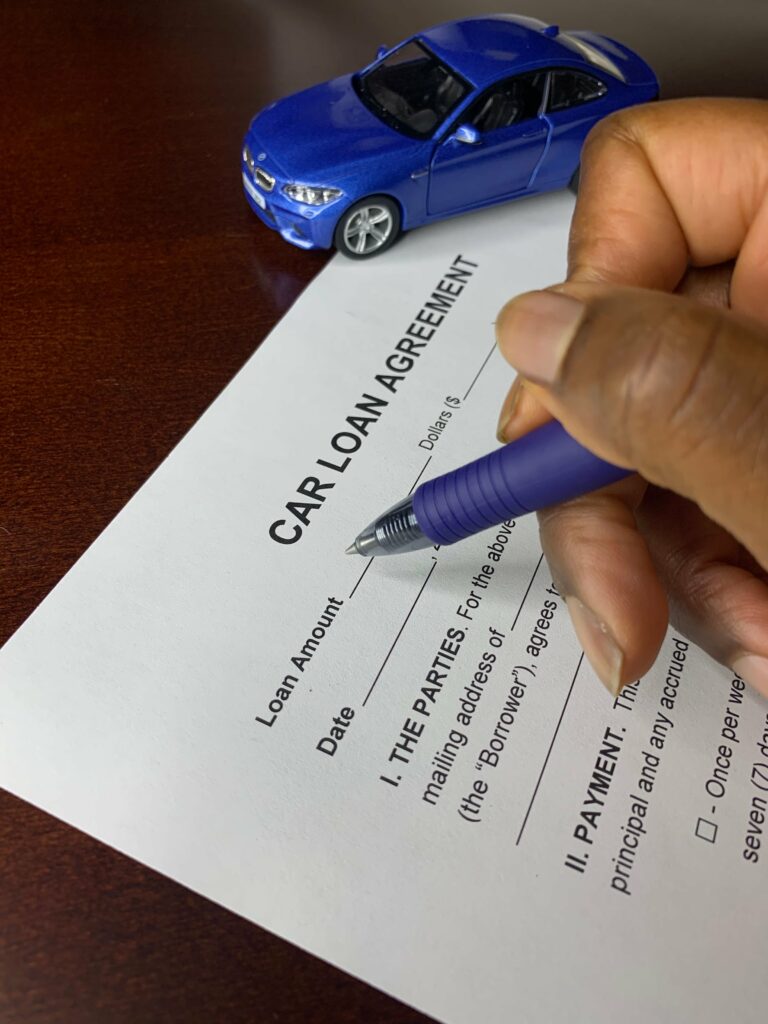 What you should know about car loan in Ghana
Vehicle and Asset Finance (VAF) is a medium-term facility for salaried and non-salaried customers. They help these customers to purchase assets, such as vehicles of various types and power generators.
Car loan is a type of loan or financial aid for majorly salaried individuals, who intend to own a car. It may limit them because of an insufficient fund for the particular car they have in mind. In Ghana, people make a lot of car savings. And there are loan companies available to meet the needs of the people. In case you have a dream of owning a car, you can outlive that dream today.
When you are looking for a car to buy in Ghana and you do not have sufficient money. You can approach various financial institutions that major in loans to people who want to purchase cars.
What are the requirements for car loans in Ghana?
Before you apply for any loan, car loan inclusive. What first comes to your mind is what and what do I need for the loan. The knowledge of the basic requirement is the first step that confirms your eligibility for the loan. Below are the requirements for car loans in Ghana:
Applicants must be employees who earn a salary worker.
Maximum amount of GHC150,000.00
Maximum facility tenor is 48 months
Vehicle must be brand new
A complete loan application form
Signed customer's request letter
Copies of most recent pay slips of 6 months
National identification
One passport photograph
Note: For first bank car loan, download the first bank form of car loan
Fill the form correctly, upload the required documents and submit at the nearest first bank branch.
What is the minimum amount for Car loans in Ghana
It is important to know the minimum amount of loan obtainable for a car loan in Ghana. This helps the customer make plans on how to manage the fund. For Car loans in Ghana, there is no actual minimum loan amount. Probably you can borrow all you need to buy the car.
Meanwhile, some savings and loan companies have limitations to the maximum amount you can borrow. This is regarding your salary scale or credit score. But there is no limitation to the minimum amount.
If you want to buy a car on credit in Ghana with a loan, this is what you should know about the process;
Approach a credible financial institution.
There are credible financial institutions that offer affordable car loans. Once you apply for the loan, the banks will assess your eligibility and they will decide on whether you qualify for the loan you are asking for.
Some car dealers will allow you to buy a car now and pay later in Ghana.
They will require you to have a minimum percentage of the total price of the car. For instance, a car dealer may decide that you should pay 50% of the total price of the car first. So if the car you want to buy costs 1 million cedis, you will pay five hundred thousand cedis at the time of purchase.
You need a written agreement on the time limit for the repayment.
Some dealers give the buyer an option of negotiating the time that is convenient for them. While some others fixed a time of repayment for the buyer. Go for the dealer whose terms you are comfortable with.
List of banks in Ghana that offer car loans
There are loan companies and banks that offer car loans in Ghana. They include:
Universal microfinance
Izwe savings and loan Kotobabi
Advance Ghana saving and loan, Newtown branch
Societe Generale
Stanbic Bank Ghana
First bank Ghana
Republic bank Ghana
Calbank
Microfinance and small loan centre (MASLOC)
AIDEZ small project international and so on.
Things to expect for car loans in Ghana
You need to note what you will get from the car loans before applying. This helps you to know the things to expect from the loan company. Though this varies regarding loan companies but applies to most of them.
Things to expect includes:
GHC100 as the minimum overdraft limit
There is no limit to maximum overdraft
Monthly repayment of used limit or 30 days of a clean-up cycle
60% advance of your disposable net monthly salary
Life insurance credit premium of 0.84% on approved limit against permanent disability and death
Interest depends by overdraft used each month
Facility fee of 2% charged on agreed limit and at each renewal
How to get Stanbic car loan
You can decide today that you want to apply for a car loan with Stanbic Bank Ghana. This decision may be because you have an account with them or work for them. You can follow the steps below for the application.
Work for Stanbic profiled organization
You must earn a minimum salary of GHS400 per month
Minimum salaried account relationship of:
One month – Workplace Banking Scheme companies/organizations
Three months–non-Workplace Banking Scheme companies/organizations
Customers with salaried Stanbic Current Account
You need to fill in a Personal Salary Advance application form and attach the documents below:
Previous statement of account
Pay slips from the past three months
They will approve overdrafts subject to a positive reference from the credit bureau.
Calback Auto loans
They make car loans available to individuals, consultants, and workers who earn salary with recognized working institutions to get a car for personal or company use.
Loan Repayment: Annuity payment Method
Duration: 60 months or lesser.
Personal Guarantee of applicant
Provident Fund, if any.
Vehicle registration and insurance in the joint names of CalBank and client.
Debt Burden: Not over 45% of income.
Pricing: CalBank Base Rate + Agreed Margin.
Arrangement and Processing fees: 3%.
Maximum Loan: The Bank gives up to 80% of the worth of the vehicle.
Readily available credit timely.
Flexible terms of repayment.
A team of dedicated account managers shall give prompt advisory services.
Eligibility for calbank loan
Before you can get a car loan from Calbank, there are certain requirements you must meet. They are;
Minimum Salary: GHS 500.00.
Age: 18 -53 years.
Employment Records: minimum of 6 months or at the discretion of the credit manager.
Account History: Bank Statement of six months from clients with account relationships with other Banks.
They shall notify clients on monthly loan repayment via our CalBank Alert.
Some benefits of car loan in Ghana
Applying for car loans comes with benefits. You may wonder what you could gain after getting a car loan.
The following are things you stand to gain, they include:
Suitable terms
Self-service
Currency Options
Flexible repayment duration
Competitive interest rate
Conclusion
Car loans in Ghana are now very affordable with a competitive interest rate. That dream of having your own car is already a reality with Ghana's auto car loan. There's need to be a salaried worker as the repayment for the loan is by monthly installment from your salary.
Also, many financial institutions in Accra Ghana are available. Basically, to attend to that financial limitation regarding car purchase.