Regarding the world that is now digital in every aspect, the best loan apps in Ghana for 2023 help with easy access to loans. Right from the comfort of your home, office, or business areas in Ghana, you can borrow money. Basically, this is possible with mobile apps designed by money lending companies and financial institutions in Ghana.
In Ghana, these loan lending apps only give you access to the cash range. Also, they based these cash ranges on the amount you need to start with.
Once you need a loan without collateral in this new year. You can apply and get a loan from these apps we will review in this article.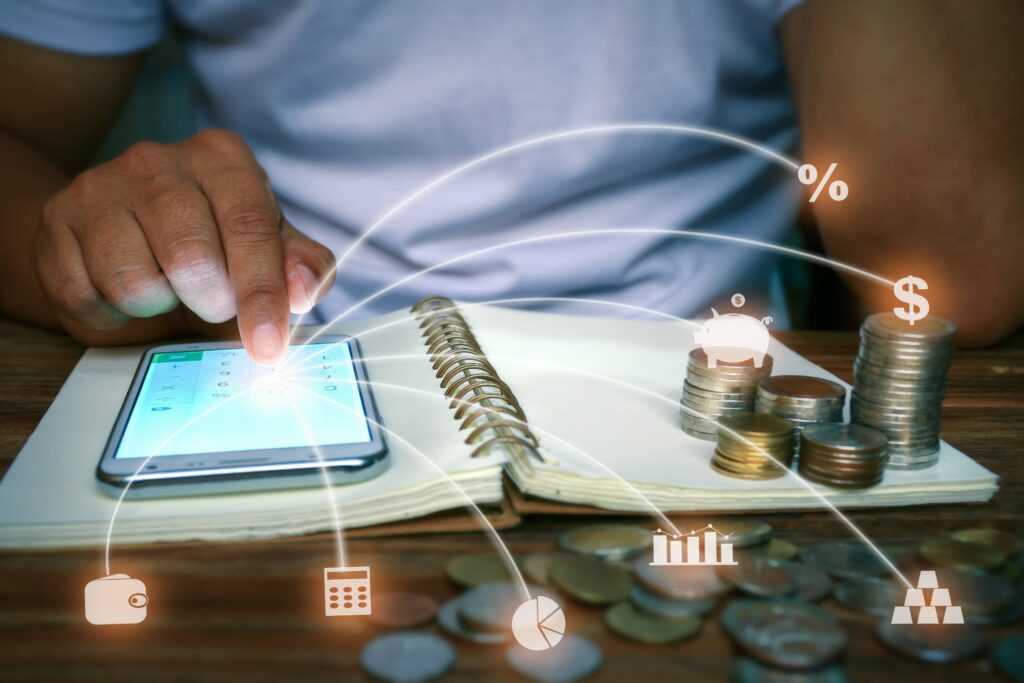 Some Best Loan Apps in Ghana 2023
Loan application and processing in Ghana is now quick and easier with apps. However, you can download these apps from google playstore with your smartphone. Some of these apps include:
They introduced Aella Credit loan app to provide access to loans to company employees anywhere. Meanwhile, they offer these loans at the most affordable rates, with no collateral or guarantors involved.
How to apply for loan using Aella Credit loan app
You can apply for Aella Credit loan by:
Download Aella Credit app from google playstore or IOS app store.
Create your account with your details.
Update your profile by providing quick answers to questions about you.
Click the eligibility button to know the loan amount you are eligible to borrow.
They disburse loan to your account in five minutes or fewer.
Aella Credit loan app has grown over time into becoming one of Ghana's fastest and finest mobile money lending apps. Currently, people in Ghana turn to Aella Credit to seek fast loans to meet their emergency needs.
2. Branch Loans App
The Branch Loan app is one of Ghana's best loan apps. This app allows you to apply for a credit loan without collateral. You can complete your application in seconds. They disburse money directly into your account immediately after application. It is always available for access 24/7 and reliable.
How to apply for Branch loan
You can apply for Branch loan Ghana by:
First, download the app on google playstore.
Create your account with your details for quick review.
Apply for your preferred loan option.
They disburse the loan into your preferred bank account.
3. FairMoney Loan app
In Ghana, one of the easy money lending apps is Fairmoney Loan. They offer quick loans which you can use for various purposes ranging from health emergencies, rental payments, to other personal needs. We know them for their creditworthiness.
How to apply for a FairMoney loan?
For you to apply for a loan with FairMoney loan app, you have to:
Download the FairMoney app on google playstore
Sign up with a phone number linked to your BVN.
Answer a few questions and authenticate your identity before receiving a loan offer.
Once you accept, you will get your loan instantly in your preferred bank account.
4. KiaKia Loan App
Kiakia loan app is among the recent mobile money lending apps in Ghana. The loan platform provides Ghana residents with short-term loans that do not require collateral. However, this loan app helps cater for urgent cash needs and emergencies.
Kiakia loan app is always available for you to access. For a fast loan with few processes, Kiakia loan app is very reliable.
How Kiakia loan works
For you to apply for Kiakia loan successfully, you have to:
Create an account by providing required details.
Start an application chat with a Kiakia agent.
Upload your ID
Select the desired loan amount.
Choose the repayment period.
Upload screenshots of three previous salaries or income.
Accept loan terms and conditions.
Confirm your submitted bank account.
Get credited into your bank account.
5. Paylater Loan App
One of the leading loan apps in Ghana is Paylater loan app that gives you money in minutes. This app is simple to use and has many interesting features that make borrowing with it very convenient. These features include referring your friends and getting a discount on loan. Also, it offers you money from 5% up to 15.5% interest.
How to get Paylater loan
You can get Paylater loan by:
Download Paylater mobile app from playstore.
Install and launch the app.
Create an account using your correct details.
Fill the loan form on the app.
Submit the form and wait for review.
Note: Once they approve it, they will send your money into your bank account.
6. Fido money lending app in Ghana
Fido is a financial institution that offers loans in Ghana. This company has a license to operate in Ghana, focusing on short-term loans to its users. Loan with Fido requires no collateral, guarantor, and application fees. To access a loan from this app as a Ghana resident, you need to be a money subscriber to any network.
How to borrow from Fido Mobile App
If you are in Ghana and you need a quick fund to sort unforeseen circumstances. The below list will guide you on how to go about it:
First, download the Fido Mobile App from Play store.
Install the app and register using your accurate details..
Fill the loan form in the mobile app with correct details.
Once they approve your loan, you will get the money you applied for into your bank account.
Conclusion
Best loan apps in Ghana 2023 are worth trying out. However, the major deal lies with loan repayment, as you may need to get fast loans. Make sure you can repay the loan within the agreed time before applying. Loan apps are currently making financial services like loans in Ghana very convenient for people. Hence, reducing the trauma with financial frustration and the long process of going to a loan company to apply for loans.