If you have been looking into the various debt available in Ghana, you may discover the terms 'good debt' and 'bad debt'. Meanwhile, all debt costs money and requires repayments, but all are not equal. However, good debt differs from the bad ones because it helps you build wealth over time. It could be favourable when you are using it to invest in an asset. This generates an income or even growth value you can sell and profit later. The details on bad debt and how you can prevent it is well discussed in this article.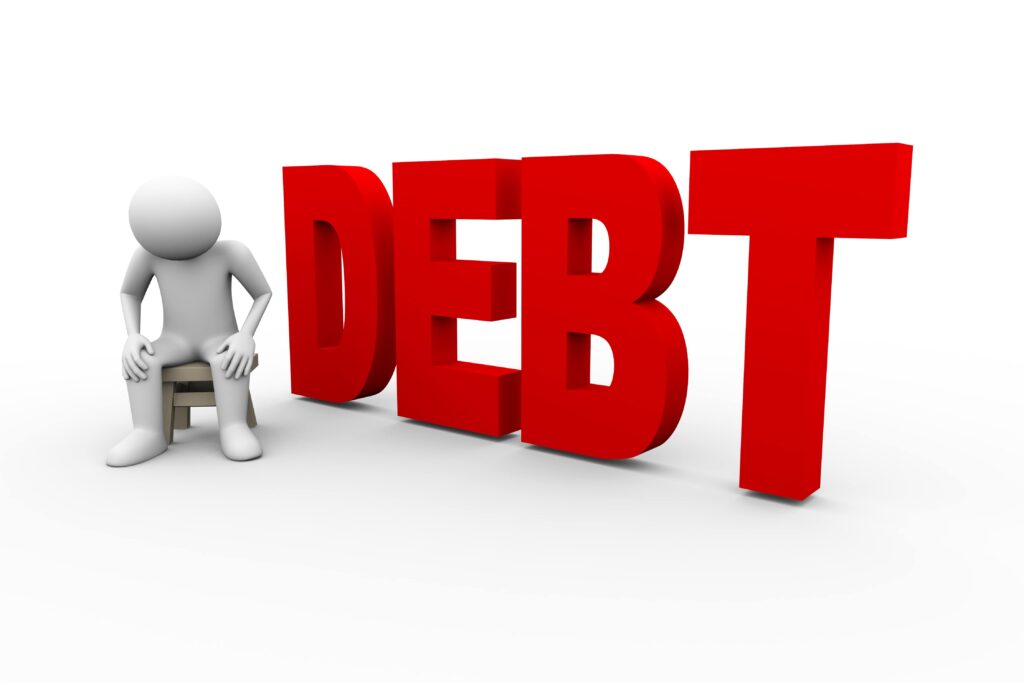 What is a Bad Debt?
Bad debt is any amount of credit a debtor owes that is unlikely to be paid back. This might be because the debtor is bankrupt, or the debtor's business is going into liquidation. Hence, as the lender cannot retrieve this credit, it becomes worthless to the lending organisation. However, pursuing it usually proves more expensive than the original amount of credit. Once a lender considers it bad, they will write it off as an expense.
In addition, a bad debt is a financial tool we call a receivable that a debtor will not pay. It occur when a lender extends credit to customers. When a lender extends huge credit to an incapable customer. This may cause missing payments or repayment delays. It may also be when a customer collects a loan with no intention of paying back.
How to Record a Bad Debt
Recording a bad credit involves two ways which includes:
1. Allowance method
In the allowance method, the lender charges an estimated amount of accounts receivable to bad debt expense. They do this in the same period when you record related revenue. Hence debit the bad debt expense for the amount of the estimated write-off. After this you can credit the allowance for doubtful accounts contra which is also for the same amount.
2. Direct write off method
 When using direct write off method, reduce accounts receivable when there is a recognizable bad debt. You need to debit the bad debt expense for the amount of the write off and credit it to the asset account for the same amount.
Note: It is not entirely true that you cannot recover it. It is possible that a customer might pay late.
Types of bad debt in Ghana
Secured vs. unsecured debt
Secured debt means the borrower attached an asset as collateral for the loan. When you fail to repay as a secured loan as agreed, the lender can lay hold on the asset.
For unsecured debt, there is no asset as collateral. As much as there is no collateral, if you fail to repay your loan, the lender will sell your delinquent debt to a third party debt collector in cases of credit card issuer.
Credit card debt
This is when your personal credit score, APRs that is the annual percentage rates, on your credit cards is in teens and 20s. Hence, not paying off the full balance monthly can get expensive.
Medical bill debt
This can come from a regular visit to your doctor, or any other health issues. Medical bill debt can be expensive and complicate matters in the long run.
Note: Never put your medical bill on your credit card because most medical providers don't charge interest.
Student debt
This is the loan you incur during education, meant to be paid after graduation. Meanwhile, if you graduated from college with student loan debt, it must have accumulated
Personal debt
Personal loans debt occurs when you borrow money for your personal need, hence it becomes bad when you could not pay back as agreed.
Car debt
Car loan is a form of secured debt. What this implies is that when you don't pay, the lender usually takes back the car that serves as collateral. Car loans are growing expensive daily. This usually makes it harder to pay off, especially if the budget is tight.
Mortgage debt
Mortgage loan is also a secured debt. Currently, getting a mortgage is one of the biggest personal finance decisions to make. This can go bad when you cannot repay, but the lender takes back the house. 
Business debt
You accumulate this debt by taking a loan to purchase more equipment for your business or hire more employees. Loans help businesses to grow and expand, but when you don't pay back, it becomes a bad one.
How to prevent it 
When faced with bad debt challenges resulting from many borrowers, you can consider the following:
Stick to your payment terms
It is very important to always set and stick to your payment terms in writing with your customers. However, the precise your credit terms, the faster your customers or
You can make upfront payments for your policy.
This policy means paying a part percentage of the full amount. These payments help reduce the amount owing, this means that even if the individual cannot pay the last installment, you have recovered most costs. Allowing a client to pay by installments helps small businesses, especially those relying on regular cash flow.
Offer incentives for early payers.
In this strategy, adding scope to offer incentive offers for timely payment will not be a bad idea. It could be as a discount. Also, structuring your payment terms to encourage prompt payment is better over issuing late fees. Keep a close contact with your customers
Your relationship with your customers matters a lot in life. Keeping close contact will help them not to forget the debt. In cases of delay in payment, you contact them to know what the issue is all about.
Up-to-date systems and processes
Make systems and processes available that deal with late or missed payments. This will help you recover your money easily.
Work with the professionals.
You can employ the services of a professional debt collection company. These are set of people that specialise in fund recovery. With these sets of professionals, you can always recover bad debt.
Conclusion
Bad debt can significantly affect successful businesses negatively, to the extent of ceasing operation. Hence, causing outstanding debt to affect cash flow.
However, it is not surprising that cash flow is the number one challenge facing businesses today, especially SMEs. With outstanding invoices, preventing it is always advisable than recovery, as recovery is not always easy.