Among many other reasons, there are 5 common reasons your loan may be rejected. Have you been in a situation whereby you applied for a loan and they rejected your loan application? It is not always easy, especially when you really need the cash. To help overcome this, understanding the reason they denied your loan application will help you out next time.
We use money to solve most life challenges. Sometimes our challenges need more money than we can afford. Hence, people can borrow loans from lenders, like banks and financial institutions. Regarding loan options in ghana, personal loans are one of the fastest ways to secure short-term finance, marriage, and home renovation. Also, or an emergency loan to cater to unforeseen circumstances. However, some individuals face rejection or get declined for their loan application. To avoid such it is wise to read through this article and see the common reasons for this.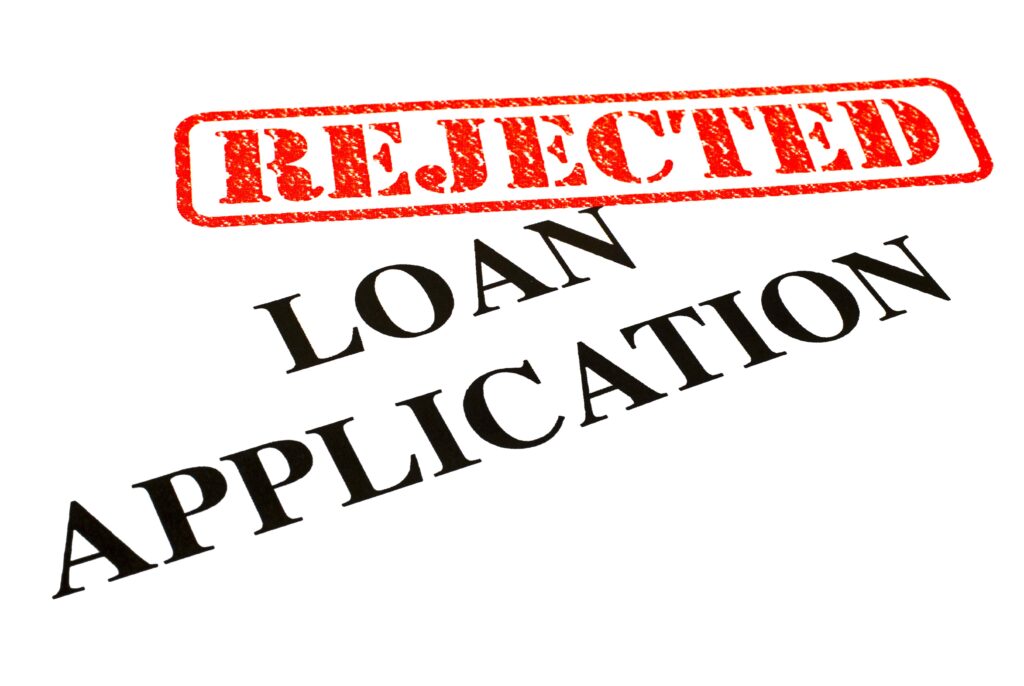 5 common reasons some financial institution may reject your loan application
1. Incorrect information on your credit report
Credit reporting errors are a common occurrence and can affect your credit score and your ability to get a loan. Some errors can include out-of-date personal information or having the same debt listed more than once creating a duplicate. Incorrect record of the amount of credit enquiries listed on your file and adverse notices can also affect your overall credit rating. If they have declined you a loan because of the information in your credit report. Your lender will let you know by sending adverse notice showing reasons for unsuccessful loan application.
The accuracy of this information in your credit file is important, so it's a good idea to get a copy of your credit report and have it amended right away if you think the data is incorrect.
2. Capacity to service the loan
This includes the financial institution/lender having a well-informed view of the borrower's financial situation. Also, your ability to meet loan repayments based on the income, loan amount, and expenses you may have. After processing your loan, if it shows that the specific amount you have requested to borrow will leave you struggling financially. Then the lender or financial institution will decline your loan.
3. Large amount of debt
Although you can use your personal loan to merge your existing debts. The lender might reject your loan application if your total debt is massive. Most financial institutions will consider the percentage of your income that you will channel towards existing debt. They do this when processing your loan application. However, paying off initial or previous balance before you apply for a new loan will help set you up for success.
4. Instability in employment and irregular income
The major source of income for majority will be from employment. Hence, to repay for the loan every month, it is crucial for lenders to see that you are in a stable financial position. Meanwhile, if you have been changing your regular job and unable to prove that you have a regular income, they may decline your loan application.
5. Poor credit history of the borrower
Poor credit history involves two ways. It is that the borrower does not have sufficient credit history, or the lenders could not access cannot your financial conduct. However, when your credit record is showing existing issues such as a poor repayment history, especially on current debts. It might also be an overdue payment of sixty days or more where you have started debt collection activity. This could be a reason lenders may reject your loan application.
Note: when you apply for a loan, the application appears as an enquiry on your credit report.
Things you need to do when a lender rejects your loan application
After reviewing the disclosures that your lender provided after declining your loan application. It is always advisable to save yourself time and frustration before applying again. Moreso, always look at various aspects of your financial profile the way lenders do. This is to help you check and resolve red flags in your credit. Examine the following whenever your lender rejects your loan:
1. Assess your debt and income
Test your debt-to-income ratio to know whether you have sufficient income to repay a loan. You can always ask your lender what they expect for your debt-to-income ratio.
2. Examine your credit reports
Always note your credit report by reviewing each one to identify problems like late payments. This is to avoid your loan application from being declined.
3. Talk to your lender
In a case where you feel your lender might decline your application because of your financial profile. Always ask your lender before you apply again whether they expect any problem. As this will help you get enough details from them before re-applying.
4. Use Short-Term Strategies
There are some actions you need to take that will help boost your credit score or may even result in approval for the loan.
5. Use collateral
When applying for a mortgage or business loan, you can get approval by using collateral. However, it is very important to offer an asset of equal or greater value than the loan amount when applying for a loan.
6. Apply elsewhere
Denying your loan application could be the opinion of your lender regarding your financial profile. Meanwhile, a different lender can have a different view on your financial profile. Therefore, if you feel that your financial records are strong, you can try another lender aside from the one that disapproved of your loan.
7. Build credit
Borrowing will be easier when you build a strong credit record. To achieve this, you need to borrow and repay loans within the agreed time. With this, your credit will gradually improve, and you will always get better interest rates and fewer rejections.
8. Increase income
Paying attention to your income is very essential when borrowing as earning more is easier said than achieved. When you plan to make major life changes, that will affect your income. This life change includes quitting a job or starting a new career, and so on. It is more preferable to go for them when your loan gets approval and repayment method established.
Conclusion
You could have various reasons for applying for a bank loan. The bank considers and clears a loan depending on your credit-worthiness. Among the factors that will boost your successful application would be your credit report. Which basically depends on your income, age, employment record, and value of holdings. All these are prior to loan repayment record.
When a lender declined your loan application, don't give up. It is needful you take the above actions to improve your finances before applying again. Most of the options require little effort and building a better credit score, will require time and patience.
However, knowing the 5 common reasons your loan may be rejected will help you stay on the right track. This will increase the chances of getting approval in the future.
Read also:
Credit Union loans in Ghana – What you should know
Startup loans in Ghana – Where to get it and what you should know